Brand design refresh.
We're seeing an increasing number of businesses using this quieter time to focus on some of the bigger projects that have got caught on the perpetual to do list.  For many of us, the response to COVID has generously(!) given us some extra time on our hands. Maybe you are finally updating your kitchen at home, fixing up your garden or thinking about opportunities for change within your business. Perhaps you may keep revisiting that reoccurring thought, 'does my brand need updating?' Why not use this time to consider the possibility of a brand design refresh or extension?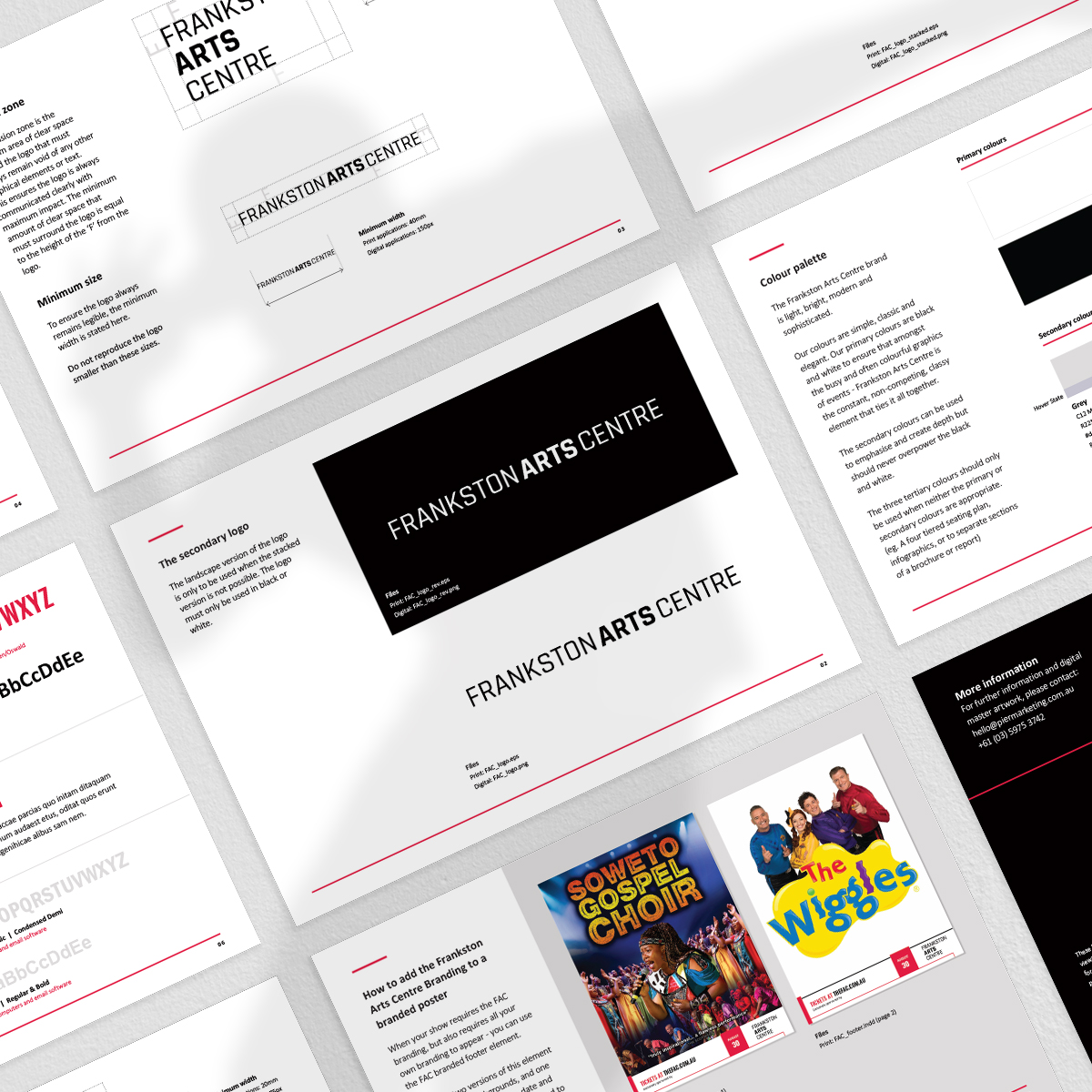 Defining a brand
Simply put, a brand is your personality that identifies your product, service or company, including a name, term, sign, symbol or design, while also representing the relationships between customers, staff, partners and investors1. Your brand is essentially the foundation for everything you do, radiating through every corner of your business, from day to day operations within your team to online marketing activities and printed collateral – your brand is the crux of your business.
A brand design refresh is, by its nature, outside of the normal run of things and does require a fair bit of time and strategic planning. In terms of visual branding, there are five key elements to consider – consistency, logo, typography, colour and imagery. To tie all these visual elements together you need to also establish your brand identity – defining and aligning your values, tone and key messaging. That's why a brand design refresh involves so much more than just a quick update to your logo.
The importance of branding
Statistically, it takes at least 5 to 7 impressions for people to remember a brand2. Furthermore, 10 seconds are all it takes for people to form an opinion about a logo3. What kind of impression do your clients get from your brand? If you're not quite sure how your brand is perceived, it may be finally time to explore that brand design refresh you've been back and forth about, considering these aspects:
1. Authenticity: Authenticity comes from within. Investing time to discover what your brand stands for, while aligning your core values and actions will help make your brand authentic. When a brand is authentic, it shows that it is trustworthy and transparent. By being seen as trustworthy, your clients are more likely to become loyal. In fact, 94% of customers are likely to show loyalty to a brand that offers complete transparency4. Reflect on what your brand stands for and put yourself in your client's shoes. What values do you see demonstrated in your brand?
2. Consistency: Consistency is key – how often have we heard that? And this couldn't be truer for your brand. With consistent branding across all channels, you can expect an increase in revenue by up to 33%5. That's a pretty solid statistic. Do you have a robust set of brand guidelines? Are you abiding by them? Very few companies (only 26%) have brand guidelines that are easy for employees to find5 – make sure you are included in that 26%!
3. Confidence: Confidence is often thought of as a personal attribute, but it is also important for a business. By being confident, it shows your clients you are true to your brand identity, a leader in your industry and relevant to your audience. When it comes to being confident, 21% of consumers actually say confidence is one of the most important attributes of a brand when it comes to making a purchase decision6. Interesting insight! Where does your brand sit on the confidence scale?
According to our very own Studio Manager at PIER Creative, "It is so important that your branding accurately represents who you are, what you do and what you stand for. It's your key to appealing to your target audience and being memorable. The key is to keep it simple, timeless and easy to use, so it retains its relevance and consistency over the years."
Brand design is an investment for the long-term
We understand that a brand design refresh may seem like an expensive marketing item to tick off your to do list. But if a brand refresh is something you have been thinking about, picture it as an investment for your business that will last for years, helping your business to grow and flourish. Take Google for example, it's been a slow burn to evolve the brand to what it is today. Yes, they are one of the 'big guys' who are able to spend more on their marketing, but in proportion they spend about 11.4% of their revenue on marketing7, which is within the 10-12% recommended range for a healthy marketing budget.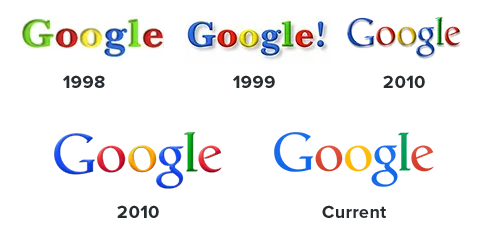 When you invest in your brand, rather than just your product or campaign, you're giving your audience a long-term connection with your business. What does this mean? Instant validation. If you can nurture these connections, the cost to convert past customers compared to convincing new ones to purchase will save you money in the long run8. With a brand refresh, you maintain a visual connection to how your brand identity was seen before, ensuring you don't lose recognition – it doesn't need to be a complete overhaul of your image. Maybe a cleaner and more modern look, or an update to your colours and fonts. But whatever you are looking to do, there is always strategy behind a brand refresh to make sure you are aligning all elements of your brand. And that's where we come in!
What our clients have to say
We know that it's easy to get swept up in working in the business, instead of working on it. With more time on your hands and maybe a fresh perspective, now just may be the time to consider refreshing your brand. At PIER, we are well versed in branding and understand the steps it takes to develop an outstanding result. We have been lucky to work with some great businesses, like Frankston Arts Centre on their recent brand design refresh, and here's what they had to say: "We are so proud of our refreshed logo and branding; it has really elevated our visual identity. The usage guidelines have given us great confidence that our brand will be applied correctly and consistently both internally and by other show promotion companies" Lucinda Bertram, Coordinator Business Development & Marketing at Frankston Arts Centre.
If you're ready to tick that brand design refresh off your to do list, we would love to help give your brand a new breath of life. Give us a shout so we can get chatting about updating your brand.
*Sources:
2) Pam Moore
3) Crowdspring
5) Lucidpress
6) Invesp
7) Statista
8) Forbes