Brand strategist tips: Why a meaningful brand identity is important for business.
As a business, your brand identity is a link between the emotional and functional connection people have with who you are, what you do and what makes you unique. While it starts with your logo and a set of colours and fonts – in the end, our brand strategist always emphasizes it's all about how people talk about you to others and the feelings they have towards your brand.
Meaningful brands form the strongest connections – they represent your values and have a personality.
It's important you're proud of your brand and it's a part of the day to day in your business. This encompasses how your brand is visually presented (e.g. your logo and website) but also how you communicate and interact (tone of voice and values).
Your brand values should be visible in every touchpoint and form your behaviours; the growing and living foundation of your business's culture. Design that understands the complexity and importance of a meaningful identity is key to building an effective brand for your business.
How a brand strategist can create a meaningful identify and help your business
A meaningful brand will immediately build trust and credibility with your audience, often subconsciously – they know their stuff and they're what I'm expecting. People get an instant impression of what you do, your values and your professionalism. Whereas a badly designed or confused brand can put people off.
A brand strategist can create a brand identity that evokes trust and credibility instantly connects with its audience. If your brand shares your audience's values and speaks directly to their needs, they feel like you understand them and can provide a suitable solution. When looking at your brand, it's vital to remain objective. This is where a brand strategist can really be effective. It should appeal to your identified target audience, not what you or your department personally like or don't like. This is particularly important to ensure you're attracting the right audience to your business.
---
Three key reasons why brand strategists emphasize business identity.
First impressions matter
To understand why branding is important, start by thinking about how you want people to talk about your business. When people see your brand, think business cards and signage to website and social media, what do you want them to think? First impressions last a lifetime. Before they know anything about your business, they judge it on what they can see; the branding.
We all make assumptions with brands through first impressions on a daily basis. Whether that be choosing a bottle of wine or the next book to read, we're judging its quality based solely on the visual in front of us.
A great brand strategist will ask you a set of thought-provoking questions to learn about your business – what you do, how you do it, who's your audience, why you exist and what makes you unique. These questions are imperative in creating a brand that is meaningful, effective and cuts through in your industry.
---
Stand out from the crowd
Keeping one eye on competitors when creating your brand is important. If people are considering your product or service, what other brands will they also be looking at? Why should they choose you over them? Perhaps you offer a higher quality product or service, but you don't have the opportunity to prove that. This is where branding works hard for your business.
Imagine you're in a supermarket standing at the juice fridge. They're basically all the same flavour of juice, so how do you make your decision? Visually with the branding first, then functionally with ingredients and price. It's the wine and book scenario all over again.
Good brand strategists will look at your competitors when creating your brand to make sure yours appeals to your identified target audience and effectively communicates your value proposition.
---
Consistency is credibility
Nothing can reduce a business's credibility quite like branding that appears differently on every application.
Think about the big brands of our day – you immediately recognise them by their branding. You see red, yellow and a big M, you just know it's McDonalds. If McDonalds painted its signs blue, you would think – what went wrong? Is it still McDonalds? Should I trust the burgers taste the same?
Building brand credibility is more difficult than ever before because we're all consuming more content, online and offline. People generally need 20 to 30 interactions with your brand before they will remember and trust it. Interactions can easily go unnoticed if you're inconsistent with application. Make each touchpoint really count.
Experienced designers will think beyond just your logo. Other branding elements also need to be recognisable across multiple applications – think signage, social media, print collateral, website, uniforms etc. Plus they should take into account any future application that may be required.
You should also be provided with thorough branding guidelines to help ensure consistency of your brand when it's applied by multiple departments, users, third parties or outsourced design departments.
---
What role does brand identity play in marketing?
Your brand's visual identity and branding play a crucial role across all marketing communications. Think of design as a sounding board to an integrated and impactful marketing strategy. Without the right visual branding for your business, your marketing could fall on deaf ears and your opportunity missed.
A cohesive brand put together by a brand strategist allows your marketing to be highly effective and targeted. Each initiative reinforces and works alongside the other, exactly what you want remembering brands now need 20 to 30 impressions to be considered. After undertaking a branding project with the right brand strategist, you'll have a clear understanding of your target audience, what you offer, why you're unique and you'll certainly stand out from your competitors. The sweet spot where all great marketing campaigns are born.
---
Graphic design by a brand strategist can elevate your brand.
What is design?
This question opens up the floodgates for a myriad of answers as it likely means something different to everyone. To us, it's the following:
Design touches everything in our lives. From the milk we pour on our cereal to the table we sit at and the clothes we wear – it's expression, personality and emotion. It can get as big and philosophical (even pretentious), or as small and superficial as you like.
Design is the power of the Nike swoosh, the McDonalds arches and the Apple icon. But it's also the smaller things – the wayfinding signs in the local park, the instructions on an ATM and the layout of an IKEA store.
One of our favourite design quotes (don't quote us on this) is "good design is beautiful, great design is invisible". Meaning poor design is easy to spot and obvious, good design is beautiful and meaningful, but great design is clever and ingenious. It's everything you cannot see.
"great design is what designers have thought of that you don't even notice, but without it, it wouldn't be the same."
Visual design in practice
Logos & brand strategy
You can't overstate the importance of a well-designed logo. Logos are an absolutely crucial component of your brand identity, directly connected to the memorability, promotability and overall success of your business.
Businesses change and develop over time and this can result in your logo becoming less relevant as a visual representation of your business. Updating your logo can be a costly exercise, so you want to be sure that it's needed.
It's essential to review your logo to ensure it evolves with your business, is still relevant, is consistent with what you do and who you are, and it's not dated or daggy. Every business is different, but as a minimum our brand strategist recommends a brand review every 7 to 10 years. Involve your key stakeholders, department leaders or business advisors and consider your competitors.
Here are a few things to look for when conducting a brand review:
• Is your logo outdated? Was it created to suit a trend of many years ago that now makes it look a little neglected?
• Does your logo accurately represent your brand's personality? Is your logo still relevant to what you offer? Does it limit you?
• Is it hard to read or often misunderstood?
• Are your logo colours effective? Colour psychology can have a big impact on people.
• Do you have enough variations to make it useful? What happens when it needs to be small or when you have a landscape placement?
• Is it simply not memorable or engaging?
• Is it strikingly similar to another well-known logo?
It doesn't always mean you have to start from scratch, there's usually scope for a logo refresh rather than a completely new logo. A refresh takes components of your logo that are working and updates the parts that are not. This is recommended when a brand wants to hold onto any recognition they've already earned.
See below an example of a logo refresh. Read our Insight on 'The business case for a brand refresh' for more information.
Designing your website
Website design needs to tick many different boxes to ensure your visitors have a memorable online experience with your brand.

Accessibility
While it's not often the first thing you think about, it's vitally important for sites to be accessible. In 2018, The Australian Bureau of Statistics recorded that 17.7% of Australians have a disability (that's 4.4 million people). Of those, Vision Australia estimates that in 2020, 575,000 are living with blindness or vision impairment. By creating a site that is accessible and empowering for people living with a disability (from reduced mobility to vision impairment), you ensure that you're not unnecessarily reducing your website users.

User experience (UX)
UX design is one of those 'invisible' design elements to a site. Without it, your users will have trouble finding the information they're after and likely not take any action. With great UX design, a site is often described as easy to use, information rich and simple to navigate.

Customer trust
Much like brand trust, your user needs to feel a sense of reliability and confidence in your site in order to take action, and this is achieved with good design. Do your users feel comfortable to enter their credit card number or contact details? Or are they hesitant?

Design and development integration
Not every beautiful design idea translates well into development code. It's key for designers to work closely with site developers throughout the entire process, ensuring design is functional, realistic and suitable for mobile and desktop devices.
eDM (electronic direct mail) design
We've said it before, and we'll say it again – first impressions matter. It's much quicker to delete an email than to read it. Australian businesses average an eDM open rate of 18.7% – meaning out of 250 people on your eDM send list, only 47 will open it (and even less will engage with it).
Research tells us in 2019 roughly 294 billion emails were sent worldwide, every single day, and that figure is expected to climb to 347 billion by 2023. It's natural that many of those emails will go unread or unopened, but with a really well designed eDM you can capture the reader's attention and drive engagement.
Recipients need to feel captivated to take the desired call to action (CTA) from the second they open your email. To achieve this, striking the right balance of beautiful design, informative content and clear placement is crucial.
Marketing collateral by a brand strategist
In today's digital-driven world, marketing collateral has evolved from just traditional printed methods – brochures and business cards – to a more holistic approach. Integrating both offline and online media is the best way to support business sales. Great collateral design solidifies your brand and leaves a lasting impression.

What does your sales process look like? What do you show or give people throughout this process? How does this present your business? This could be anything from printed collateral to digital assets. There are endless ways to support and strengthen your sales with collateral.

Identifying exactly what collateral is required for your business is the important first step. To do this, outline your sales process with all the different touchpoints you have with people. Ta da – there are your collateral requirements right there in front of you. But, we're not done – to ensure marketing collateral is used and helpful to your business, collaborate with sales, marketers and even customers to highlight impactful opportunities for brand communication.

Click to read our case study for Baxter Projects where we did just that.

Great designers aim to understand your business sales process to ensure the collateral is appropriate and useful. Nobody likes to create unnecessary waste, or spend a ton of money on collateral that doesn't get used; we've all seen those boxes of unused brochures and business cards at the back of the office storeroom.

It's tempting to go low-cost with printing, we get it, but consider what that piece of collateral stands for. If you're handing a slick $2 business card to a potential client who turns out to be worth thousands of dollars to your business, that's money well spent in anyone's books. Always come back to your brand positioning, how you want your brand to be reflected through your collateral. Particularly through the quality of print, your collateral can immediately give a feeling of 'high quality, professional and detail-focused'.

If your suite of collateral is considered and tailored to your sales process, you should have less 'stuff' and more valuable collateral pieces. Rather than printing everything available to you (costly), identify exactly what you need and don't need to help keep printing costs down.
Presentations
Odds are we've all sat through a presentation and been underwhelmed with the look and feel of it (underwhelming first impressions are hard to come back from). Your presentations, whether digital or printed, should be professional and on-brand so the audiences focus is where it should be – on the content (another nod to 'invisible' design).
Packaging design
What makes someone choose your cider over the other options in the fridge? Or pick up your frozen chips over another brand? Packaging, particularly in a retail environment, is all about standing out (while being relevant and functional).
Impressive packaging design considers how attractive your design is as a standalone item, but also how it will fare when sitting alongside others on the shelf. If your competition uses loud and bold packaging, good designers look to break that mould by using a contrasting colour or design.
• Packaging tells people an instant story of the quality, price and benefits of your product. Is this product cheap and cheerful or luxurious and expensive? Is it healthy/organic/vegan? Is it Australian made?
• Packaging is a little like a legal document (bear with us). You need to do your due diligence to ensure the information, including the fine print, on your packaging is correct. Consider what you can and can't include. Experienced designers can help guide you through this process.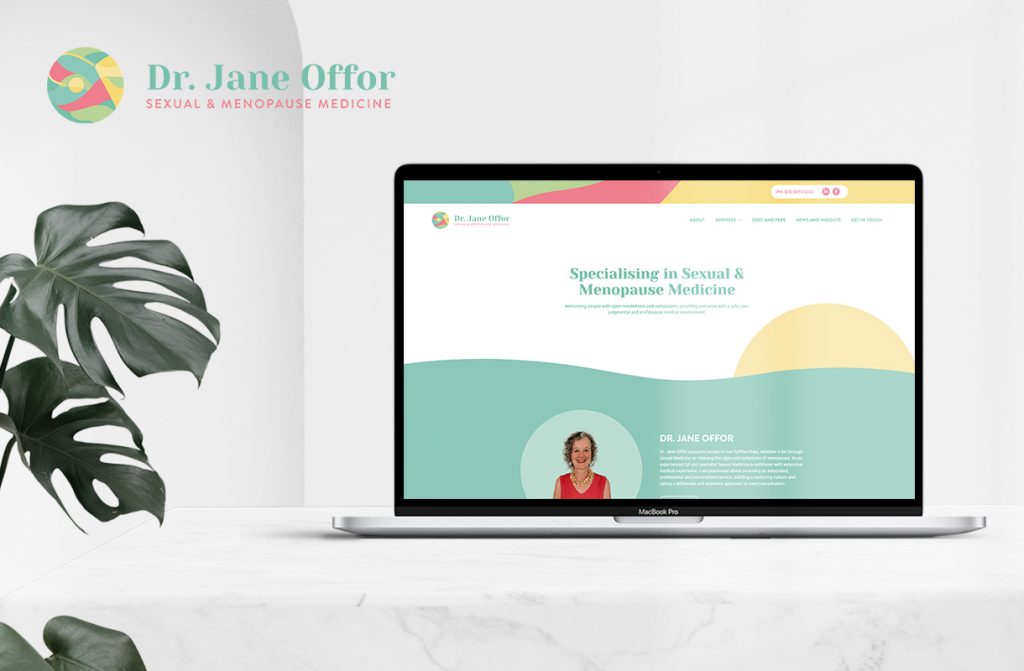 ---
A brand strategist's approach to design.
Be inclusive
Accessibility at the branding phase makes the world of difference. It's about choosing typography that's legible and easy to understand, and selecting colours that work across many applications and are suitable for people with limited vision. Strategic design accounts for all the commonly missed opportunities to be inclusive of everyone.
Convey a brand message
People need to immediately know what you do, as well as being attracted to your branding. A brand message ties every piece of the puzzle together in a succinct and digestible way. Think of it as your value proposition. Commonly this is achieved through a brand statement or tagline, or even with the overall language and tone of voice.
Sure, everyone knows Qantas is an airline company without use of a tagline, but throw on the song 'I Still Call Australia Home' and everyone will be picturing that red and white kangaroo in their minds. That's all part of the Qantas brand message.
Target the right audience
Understanding your target audience is key to an effective and meaningful brand. By knowing exactly who you're talking to and connecting with, your brand will resonate with the people who matter, and work to turn those people into customers.
Future proof your brand
Where could your business be in 5 or 10 years? How might your service offering develop? What are your plans for growth? Strategic design takes all this on board with discovery and understanding, giving you confidence that your brand will last and remain true to your business for years to come.
---
When considered a business investment, meaningful graphic design is highly effective with many optimistic returns. From attracting more customers, higher value clients or out-performing competitors, to becoming industry leaders or experiencing accelerated organic growth – the benefits are exponential. Expert designers create a brand that represents your purpose, understands your industry, develops the desired perception within your target audience and makes you stands out. Investing in design is a long game, but, done right, one you'll be glad you played.
Sources:
• AGDA: Branding bridges the gap between the left and right brain
• AGDA: The brand message should not just be about price
• Business2Community: 10 signs your business needs a new logo design
• Ignyte Brands: Why invest in branding
• Campaign Monitor: Email Marketing
• Pardot: How to create brand messaging that resonates
• And.org: Design for Dignity Guidelines