What makes good packaging design?
In today's digital world, it can be easy to overlook the significance of packaging design — after all, isn't everyone shopping online these days? Does the physical, tangible manifestation of a product really matter?
The research continues to show that it does, with 93 per cent of consumers deciding to make a purchase because of a product's visual appearance.* 70 per cent of consumers are reported to base their first impression of a brand completely off its packaging design,* and 61 per cent say they're more likely to purchase a luxury item for a second time if it came in premium packaging.*
93% of consumers decide to make a purchase because of a product's packaging design.
---
Small Swedish oat milk company OAT-LY believe so much in the power of packaging design that they poured a large percentage of their limited marketing budget into their packaging, making it one of the primary vehicles for advertising their product and its benefits. They've since taken the world by storm. To underestimate the value of stellar packaging design is to miss a valuable opportunity to leave an impression, capture new markets and tell your brand story.
Packaging is often the first way that customers (or would-be customers) interface with your brand — by perusing items on a store shelf, browsing products online or coming across product shots in your digital advertising campaign. Clever packaging design can help you cut through to the consumer and give your product "shelf appeal" (the ability to stand out in a sea of rival products). Think of the experience of trying to choose a bottle of wine among a large array of options around similar price points. What makes certain products jump out at you? What's different or unique about their design?
It might sound obvious, but as PIER graphic designer Georgia shares over on our brand identity blog, packaging should be designed with a target customer in mind — not by aiming to appeal to everyone. Clean and monochromatic design might work well in marketing a brand of organic muesli, for example, but be less effective in selling a kids' cereal. It also shouldn't be informed by the subjective tastes of your team (while you might personally love the combination of hot pink and purple, it may not be the most appropriate option in the packaging design of authentic Italian pasta sauce).
"Packaging should be designed with a target customer in mind – not by aiming to appeal to everyone."
And yet good packaging design isn't just about garnering attention: it also tells a story. It forms part of your brand identity by communicating your personality, and it instantly suggests to potential customers what they can expect from your product in terms of quality and price. In a world where people are busy and products are many, this is important. Is your product fun and playful? Clean and simple? Organic or clinical? Economical or premium? What is the feeling or experience you are selling — nostalgia? Authenticity? Luxury? Self-care? Celebration? Combined with a consistent approach across all branding touch points — including logo, website, social media, ad campaigns and collateral — product packaging can become a fundamental storytelling tool.
Your customers' relationship with the aesthetics of your packaging doesn't end once they've made their purchase, either. 40 per cent of consumers will share a product image on social media if the packaging design is unique or branded.* In this way, shelf appeal extends beyond the commercial environment and into the home. Consider where in the home this product will sit (fridge, pantry, bathroom) and whether it's worthy of a "shelfie" (an image taken of a shelf displaying appealing items). Think about brands like Aesop, whose omnipresent amber-coloured bottles of hand wash and lotion have become style symbols, or the simple effectiveness of Who Gives a Crap's colourful, individually-wrapped toilet rolls in brightening up a bathroom.
Investing in thoughtful and resonant packaging design is not just an aesthetic choice but a strategic business decision, amplifying your brand's presence and turning every product into an opportunity for engagement and storytelling.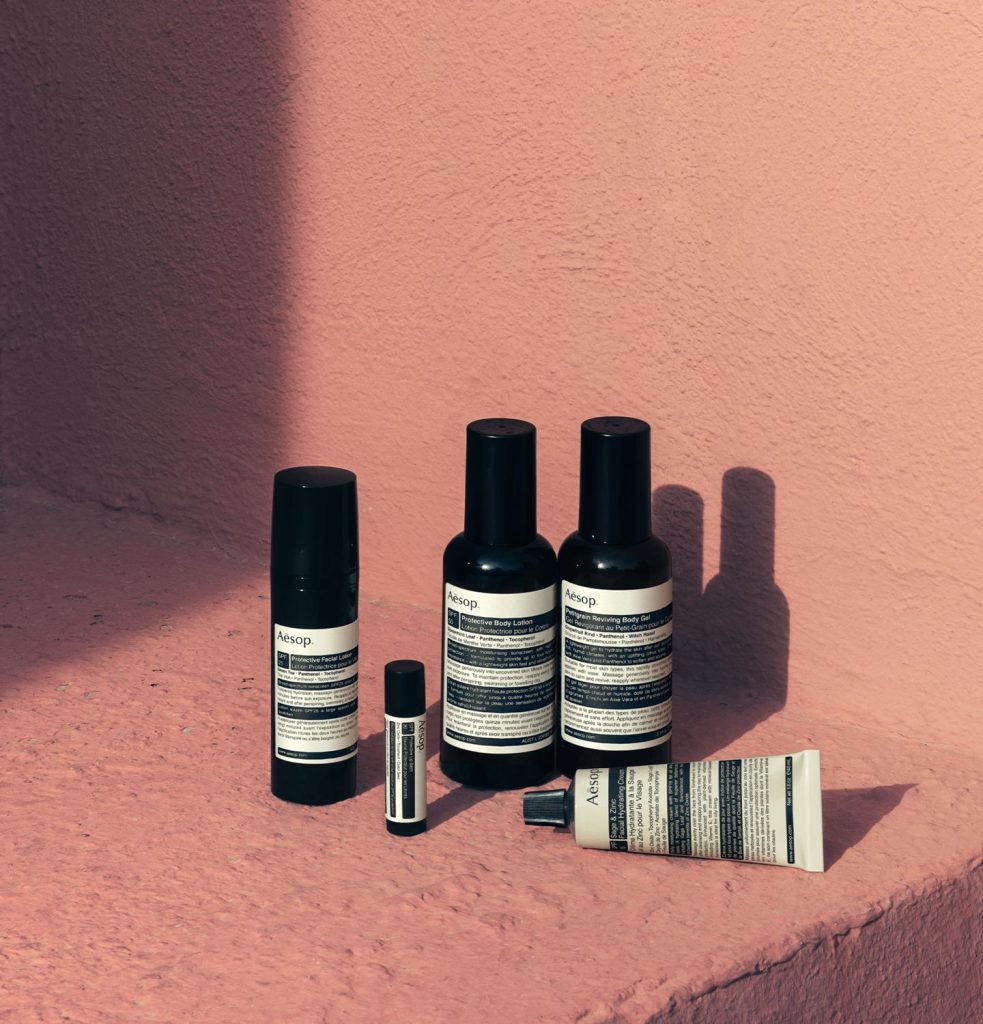 ---
On top of this, good packaging design is functional. Once a customer has chosen your product off the shelf and taken it home, do they enjoy the way the packaging opens and closes; how it pours or pumps? Does it need to be durable or travel-friendly? Is there an aspect of the design that displays thoughtfulness for the consumer? If your products are being posted to the customer, how is the experience of opening the package at the other end (this is known as the Unboxing Experience)? It's these elements that can shift packaging from good design to great design and turn customers into repeat customers.
With a growing number of conscious consumers, you also might want to give some thought to eco-friendly packaging. In 2019, Global Banking & Finance Review reported that the percentage of consumers around the world who were willing to pay more for products packaged in eco-conscious materials had grown from 47 per cent to 59 per cent over a seven-year period.* In other words, it's reached a tipping point. Savvy businesses are responding by using brown paper, glass and aluminium rather than plastic, and sourcing packaging that's reusable, compostable or biodegradable. Your product may tick every other box, but if it doesn't satisfy the eco-conscious requirement you could be losing a huge share of the market. This, too, comes back to shelf appeal: if nine out of 10 sunscreens on the shelf are packaged in plastic and one in an aluminium tin, which product is going to stand out?
Last but not least, good packaging design nails the copywriting component. Of course, there are certain legal requirements that must be met here (ingredient lists, safety warnings and advice, product weight or volume), and you also need to grab buyers' attention, let them know the benefits of your product, communicate your brand and tell your story — all within a generally small space. Given the limited amount of real estate available on most product packaging, a good copywriter will weave your brand's tone into all aspects of the packaging copy (even in your "directions for use", for instance). Again, OAT-LY is a great example: The tone of their packaging copy is irreverent, original, playful and conversational, and it also educates consumers about a product that is still gaining mainstream recognition. A good designer will work out the most effective way of displaying the most important product information — this is where clever copy meets clever design.
---
Looking for some clever packaging design?
If you have a physical product to sell, packaging should be seen as a creative and valuable branding tool up there with your other marketing pursuits. PIER can help you discover your shelf appeal and communicate your personality through clever packaging design — get in touch today.
*Sources – https://www.freelancer.com.au/articles/graphic-design/why-packaging-design-is-important
https://www.packagingoftheworld.com/2017/07/the-power-of-packaging-you-probably-did.html
https://www.globalbankingandfinance.com/consumer-trends-show-its-no-longer-optional-eco-friendly-packaging-is-now-a-must-for-brands-around-the-globe/