A picture-perfect Barbie blitz.
If you didn't know that Barbie (the movie) hit Australian cinemas this July then, well, where have you been? With a big movie release comes a myriad of opportunities for brands to piggyback its hype – and The Glen, a Vicinity Centres shopping centre, is no different.
They engaged us to creatively actualise their partnership with Mattel (the owners of Barbie) and bring a lightbox activation to life at The Glen. While the initial project brief included the design of eight fun and creative 'Barbiecore' images designed to promote their retailers, the scope eventually grew to include three models and some super fun, surreal and on-trend Malibu backdrops. A fun project to work on, to say the least!
What we did
Project management & logistics
Photoshoot management
Talent selection management
Styling and prop support
Artwork production
Printing management
Industry sector
Honing in on The Glen's target audience, we put a plan together showcasing how each of the lightbox images could be developed in alignment with the 'Barbiecore' theme, whilst promoting The Glen's wide range of retailers (incorporating everything from fashion to homewares).
Our photography brief outlined the products to be featured within each image, the direction for talent and models, a reference to Barbie or Ken (depending on the featured brand and products), and styling notes for the shoot. We then channeled our inner-Barbie and shopped till we dropped; gathering hundreds of pink products from retailers around The Glen (including props and wardrobe).
And then shoot day arrived! We developed a run sheet to ensure everything ran smoothly – from shot setup, to talent wardrobe notes and backdrop and prop organisation, we had everything covered. But, amongst our highly-detailed run sheet, we made sure to leave plenty of room for creativity and fun – this is often where the talent truly shines, and golden moments are snapped. Working with Marcus Hart Images (photographer), Best Side Studios in Albion, and an array of incredible talent sourced from Brooklyn MGMT, the day ran smoothly, allowing The Glen to launch the campaign and install all lightboxes in time for the mid-year school holidays, ahead of the Barbie movie release.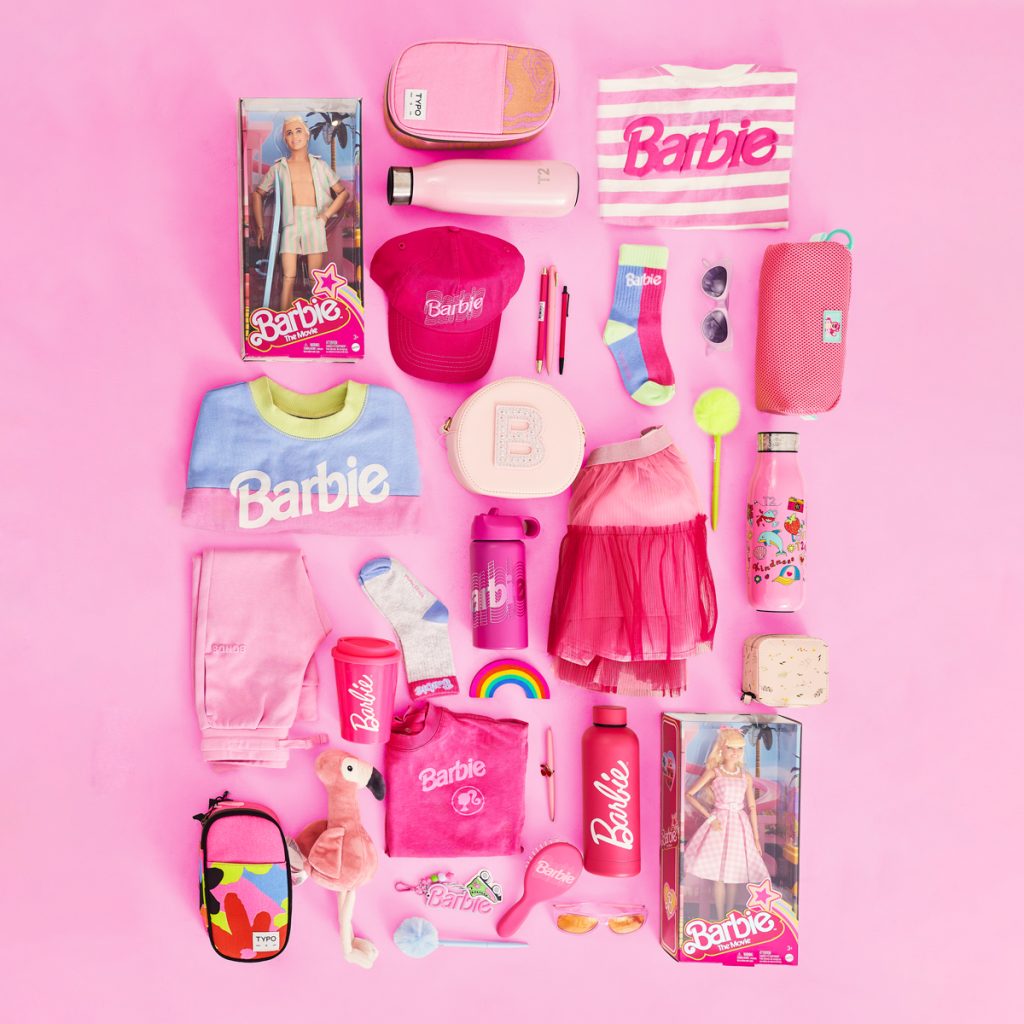 The outcome
The Glen was able to showcase a range of beautiful, elevated and on-trend Barbiecore lightboxes. Aligning with market trends (because jumping on the Barbie bandwagon is key in the retail and eCommerce space right now!) in ways that felt meaningful and relatable to The Glen and their shoppers, enabling them to tell a story of diversity and femininity across their centre. With so many incredible stills captured on shoot day, The Glen also opted to share some additional content across their socials and website so everyone could join in on the Barbie fun.
"The concepts and images for The Glen x Barbie campaign turned out brilliantly – a huge thank you to PIER for a wonderful extension to our core campaign. This was an exceptional example of a clever, fun, engaging, and aspirational way to integrate our retailers."

– Cherie Fraser, Regional Brand Experience Manager at Vicinity Centres