Igniting the brand.
Christie Parksafe, the people who brought public barbecues to the masses, were great at getting their product out there but they wanted to take it a step further. They needed a marketing campaign that not only showcased their first-class products but also made people feel good about them (and hence created stronger brand connections) at the same time.
Christie Parksafe has a rich story that we believe needed to be told. After all, they were responsible for introducing public barbecues to Australia (and beyond) back in the 1970s and in doing so, ignited a great Aussie tradition. That's pretty awesome and we felt, was something they should own. So we came up with the 'In Every Park' campaign which clearly and simply talked to Christie's legacy and history. The tagline was featured alongside a suite of lifestyle images which sold not only the product but the positive emotion around barbecuing with friends and family.
What we did
Campaign concept
Creative artwork
Copywriting
Advertising
Event banners
Industry sector
"Seriously, PIER continue to amaze me. Just when I think they won't surprise me – bam!"

– Alex Christie, National Sales Manager at Christie Parksafe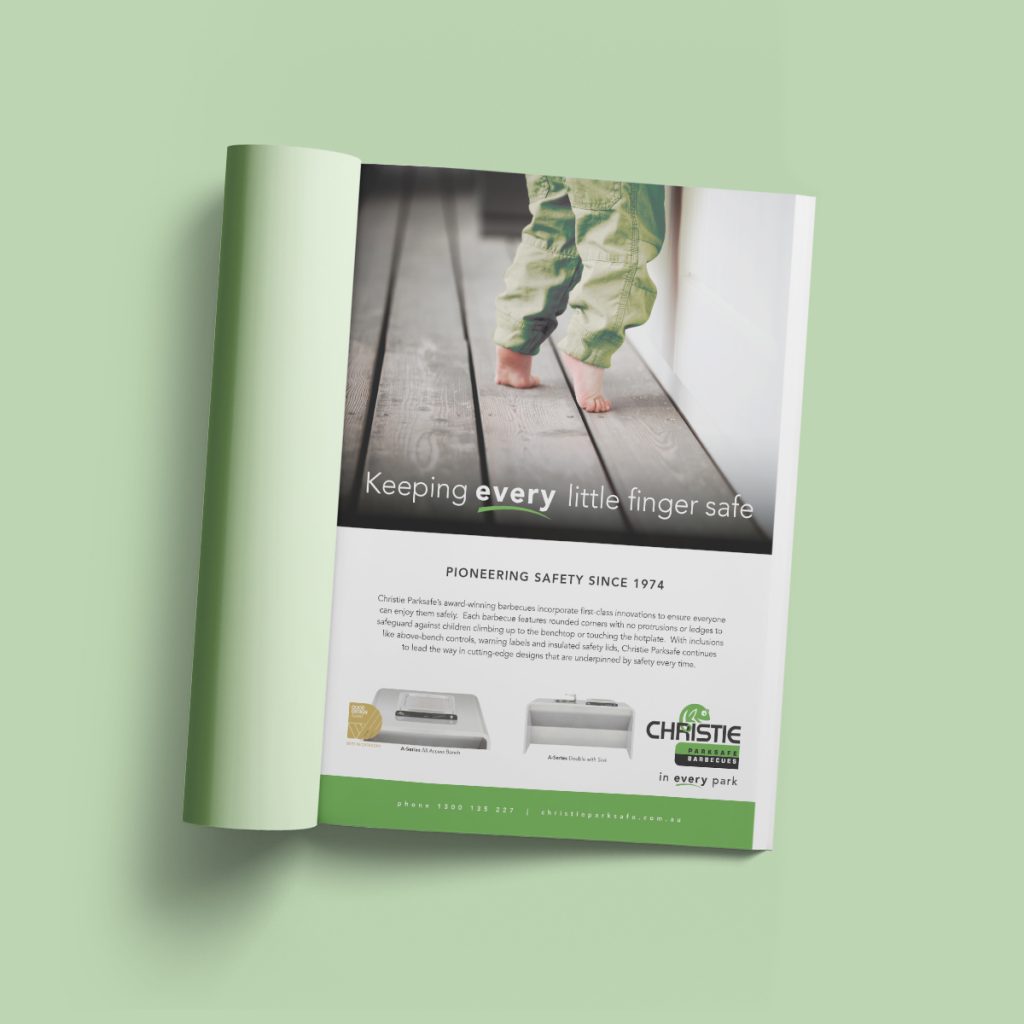 The outcome
'In Every Park' was rolled out across multiple channels both online and offline to a strong reception. The clear and consistent messages resonated with target audiences and staff alike.